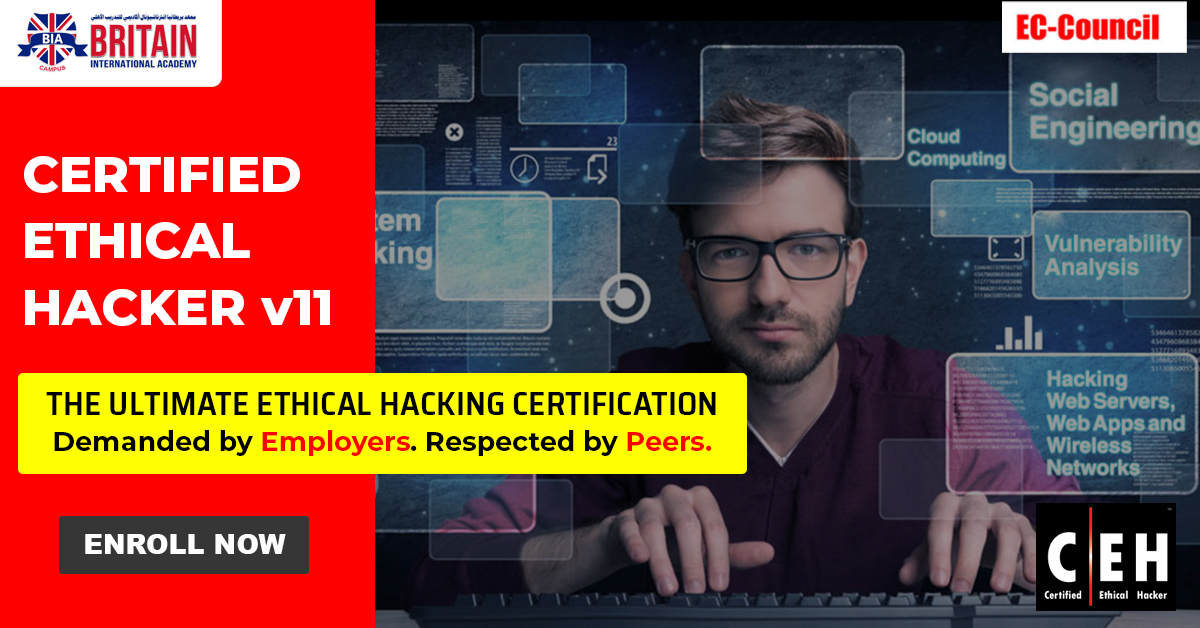 Certified Ethical Hacker – CEHv11 – 19th to 23rd October 2020
According to a report by Forcepoint, a global user and data protection cybersecurity firm, three-fourth of CEOs (76%) are disturbed for being the prospect of the next big, headline-grabbing security breach victim.
Isn't this the right time to be job-ready?
The advanced and more evolved version of CEH is here – CEH v11. Grab the most awaited opportunity of 2020 to become a Certified Ethical Hacker in just 5-days!
CEH v11 is an internationally acclaimed certification program that can make you a frontrunner for thousands of the best cybersecurity jobs across the world. Join the Certified Ethical Hacker training program, scheduled for Oct 19, 2020.
Meet Your Trainer: 

Wayne Burke

 is the current Vice President of Cyber2Labs. Over the years, he has been offering customized security training, security assessments, and penetration tests to numerous world-renowned organizations and government agencies like DOD, Air force, Army, Navy, Marines, FBI, and many others.
Trainer: Wayne Burke
Mode: Live, Online

Date: October 19-23, 2020
Timing:

10:00 am – 18:00 Kuwait Time

12:30 pm – 20:30 pm IST
8:00 am – 17:00 pm BST
11.00 am – 20:00 pm AST
9.00 am – 18:00 pm SAST
9.00 am – 18:00 pm EET