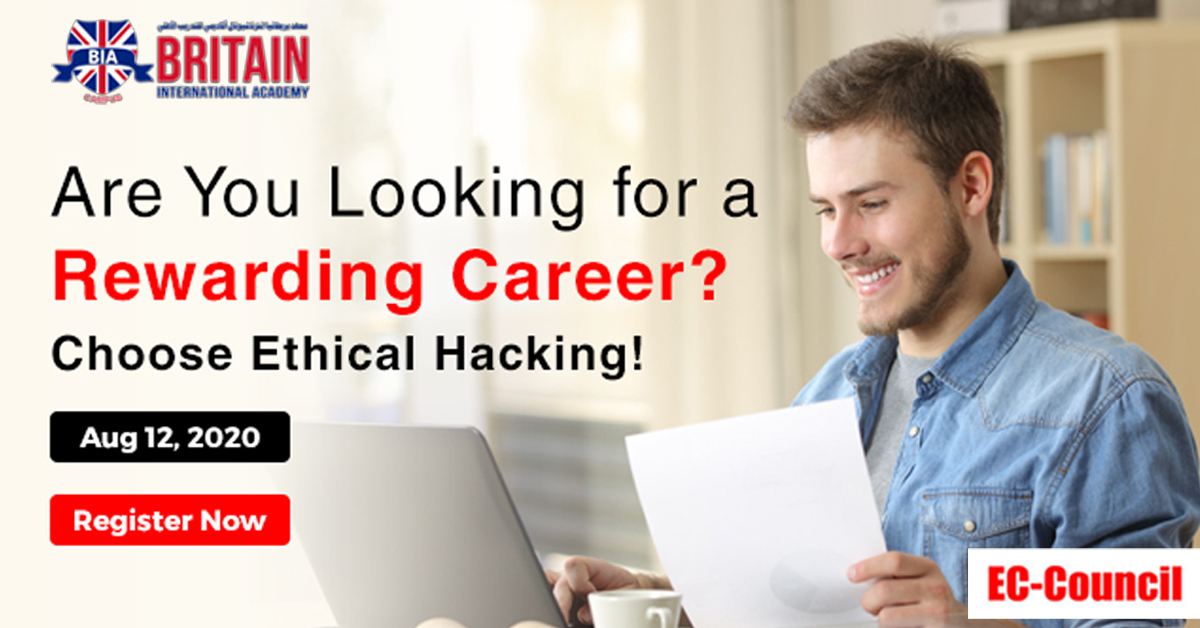 Free Certified Ethical Hacker – Webinar 12th August 2020
The recent COVID-19 situation has alarmed employees of every organization, regardless of their industry. Yet, even in such a chaotic environment, cybersecurity is the only industry that is still facing a massive talent gap.
Open your doors for a secure career. Sign up for our free webinar with Muhammad Ramzan on Aug 12, and learn:  
What is ethical hacking?
Why do businesses need cybersecurity professionals?
What are the job opportunities available for a certified ethical hacker?
How to progress in a cybersecurity career path?
EC-Council has a mission to equip every cybersecurity aspirant and experienced information security professional with the right knowledge and tools to combat increasing cyber-attacks. With this goal in mind, EC-Council is organizing an online session – Certified Ethical Hacker on Aug 12, 2020.
Trainer: Muhammad Ramzan
Date: Aug 12, 2020

Time: 2:30 PM IST / 1:00 PM Dubai / 11:00 AM South Africa