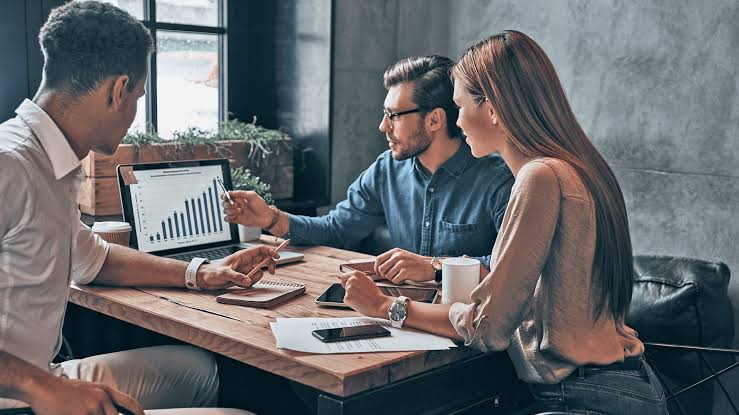 The idea of a conventional classroom includes a marathon of achieving good grades with no heed to the wisdom that lies in text books, where students are motivated to do cramming instead of deeply understanding the context of any theory or approach, where teachers are supposed to mark students on how efficiently they've copied the text books material and where there is no value of creative and critical thinking. Such classrooms have destroyed great brains but can't do the same anymore because Britain International Academy has gone beyond the idea of such schooling systems to an approach of a contemporary class room where students can learn with their maximum potential.
The mastery learning approach of Britain International Academy incorporates all the learning mechanism i.e. individual tutoring, group-based learning, critical thinking, creative writing and daily assessments. This helps the students in an over-all understanding of concepts and theories which eventually helps them in achieving high scores in exams. BIA understands that strongly held foundations go a long way and hence it works on the grounds to make students more efficient in problem solving both in practical and personal lives.
We at BIA offer various degrees, diplomas, short courses, language courses, corporate training by giving proper time and attention to each subject time to ensure maximum retention and understanding. Moreover, the students who find it difficult to learn in that time are given additional hours full of mentor's attention. The faculty works critically evaluates students' performance by strictly following the teaching plan. What distinguishes BIA from other academies is our assessment plan. We conduct regular tests, assessments, quizzes, evaluations and online tests. Students are taught to manage time by keeping a check on their problem solving speed.
The degree and diploma programs ensure your bright career and you won't have to wait for employment as after completing the degree you're offered with wide spectrum of employment opportunities. Short courses and corporate trainings in various disciplines help in the enhancement of knowledge of various sectors by not only adhering to the purchaser merchandise area, aid emotional comprehension of how purchasing and selling choices are made by associations, digital programs, direct in getting a handle on the cross-useful procedures, train in settling on choices in promoting, and create distinguished abilities.
Britain International Academy is known for its quality training and creative academic environment advanced with passion and innovativeness. The teaching procedure is completed in a way that enables the student to show his/her potential by setting an example of quality reasoning and manifestations. The Academy protects the idea of dynamic, imaginative and intuitive learning by managing of incredible environment of advanced learning.
We at BIA believe that the correct blend of inventiveness alongside educational program makes students to be creative and furthermore urges them to adapt new things. Students can grow up as great communicators notwithstanding improving their passionate and social aptitudes. Indeed, creative learning assumes a key job in an understudy's enthusiastic improvement. If you wish to keep moving with the global trends, you have to adapt the contemporary standards and only with the right education can this be possible. BIA is the optimum platform for your bright future.