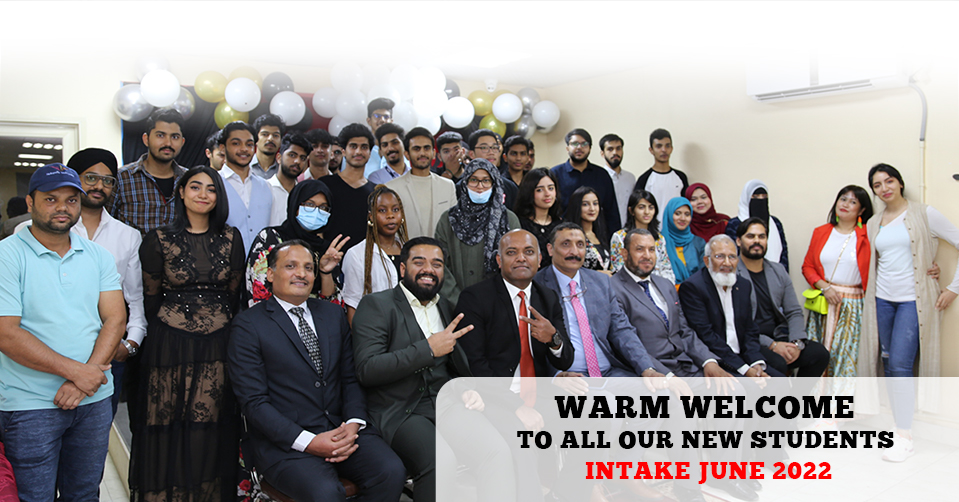 Welcome to our New Students at BIA
Warm welcome to all the freshers !!!
A Fresher's party was arranged on Thursday 16th June 22, by Britain International Academy Kuwait at the in-campus auditorium to welcome the new students. The ceremony started with a recitation of Holy Quran by Mr. Omar followed by the National Anthem of Kuwait. The C.E.O of Britain International Academy Mr. Abdul Aziz Ali Fahad Al Duwailah formally inaugurated the ceremony with his welcome speech. In his speech, the C.E.O addressed the newly admitted students of NCC Education Level 3 and 4 with the following words:
"It is really a moment of great privilege and honor for me to welcome all of you from the core of my heart at this memorable event of Britain International Academy Kuwait. This is certainly a special day for you all, as you are all going to start a new journey for your life, full of new challenges, milestones and achievements. This day may be a day of mixed feelings of happiness, fear and excitement but do not worry we are all here with you to help you out on every step on this journey. Moreover, this party is just an informal introduction to you from our side. I assure you on this occasion that this journey is going to be the best journey of your life, full of fun, knowledge, growth and advancement. The day you will complete your journey, you will surely miss the memorable time that you are going to spend here".

In his conclusion, he added, "This evening is yours enjoy this moment to the fullest."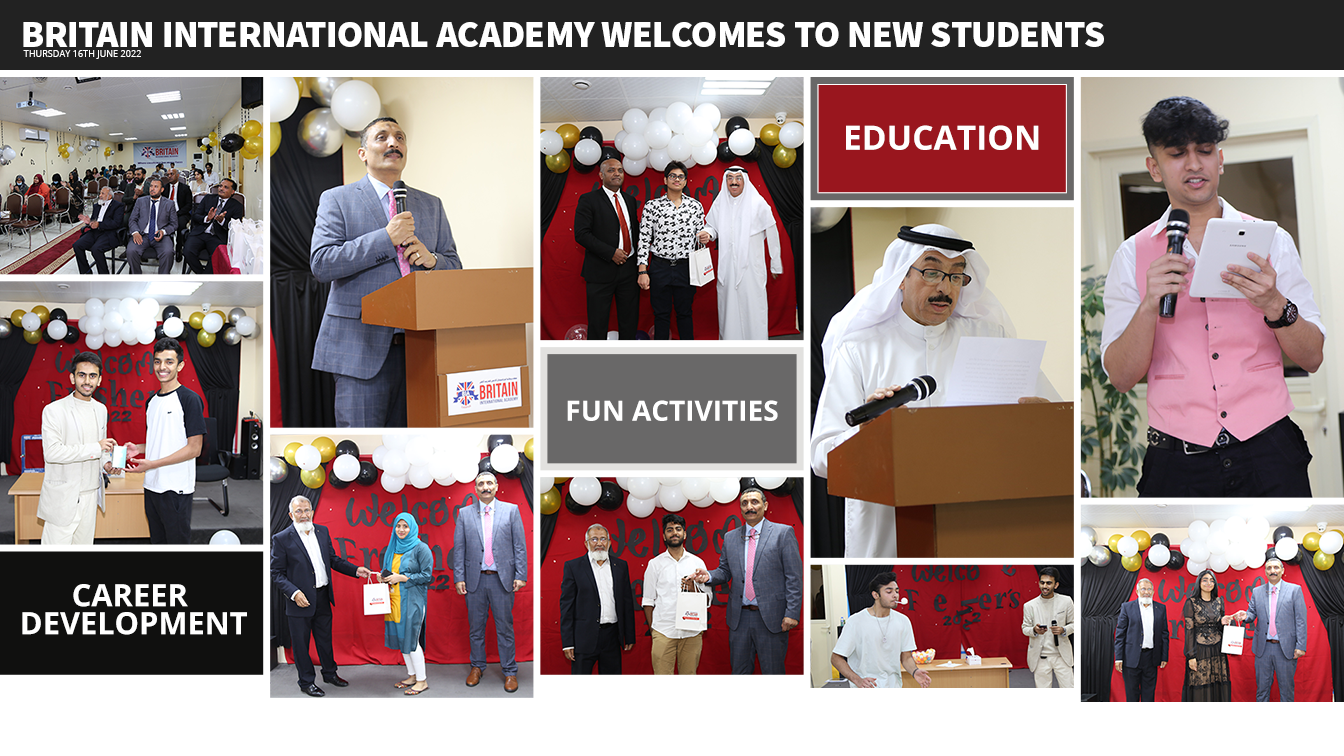 Further, the Academic Director of Britain International Academy, Mr. Atif Sohail also addressed the audience with humble and warm gestures.  He addressed the fresher's that, "there may be a lot of questions flashing before you, what is this place like? How is the environment here? What kind of people are here? Will I be able to search for what I'm looking for? For all this, I have an answer for you! Relax and trust us. So welcome again to the BIA Family, which is full of love, happiness, learning and success."
He also gave a short introduction of NCC Education to the newly admitted students.
A number of UK universities are in collaboration with NCC Education for entry onto years one, two and three of various degree programs.
BIA Kuwait is offering a wide range of certificate programs from fundamental to postgraduate level. BIA Kuwait is aiming at providing opportunities to international students specifically Indians and Pakistanis, to get globally recognized British qualification while staying and studying in Kuwait"
BIA Kuwait is also providing solution to all Pakistani and Indian students in Kuwait who have been restricted from global British qualifications due to any reason. BIA Kuwait is aiming to fulfill the demand for a 'Western-style' education within Kuwait. International students, particularly Indians and Pakistanis, have the opportunity to take advantage of BIA's unique international location to equip themselves with the wealth of knowledge, skill and advanced learning.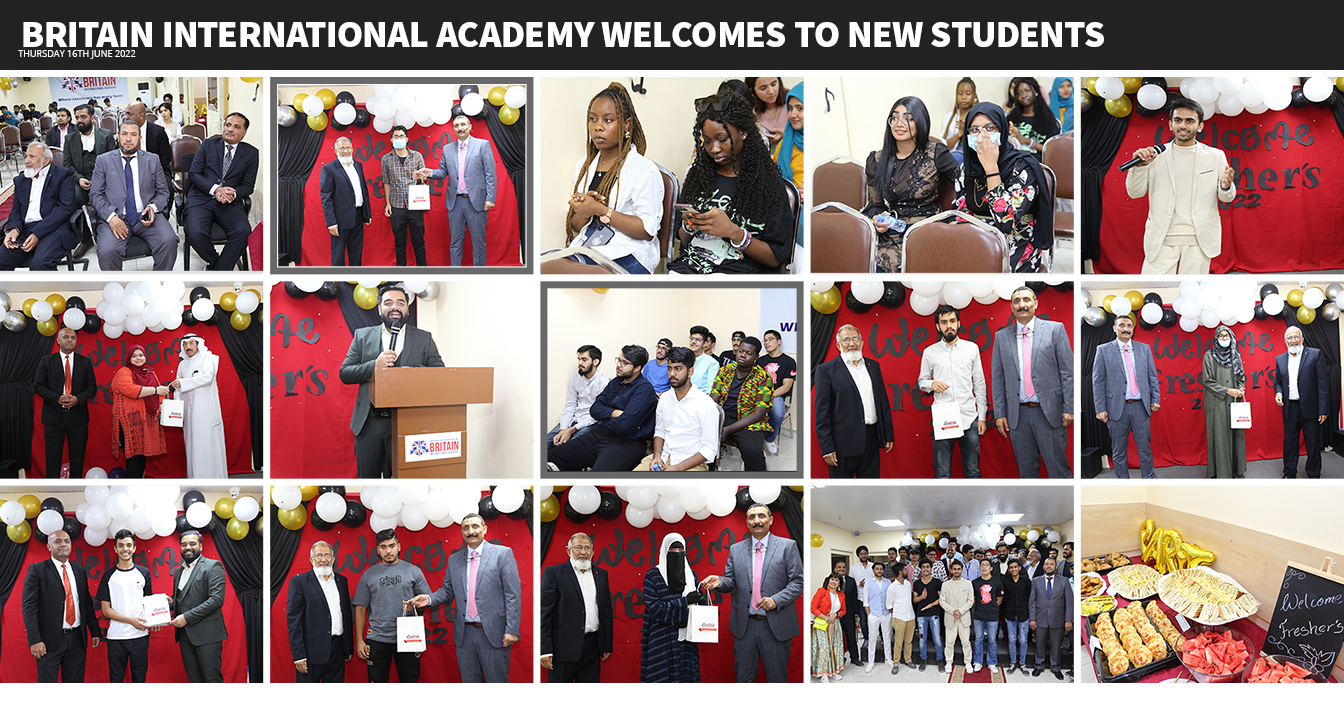 BIA Kuwait is providing International education opportunities, which have always been a popular method for growing awareness and appreciation across cultures and across borders.
On this occasion, the student Council of Britain International Academy Kuwait made the event more memorable by arranging debates, games and other events.
At the end of the event, prizes were distributed to the participants as a token of encouragement.